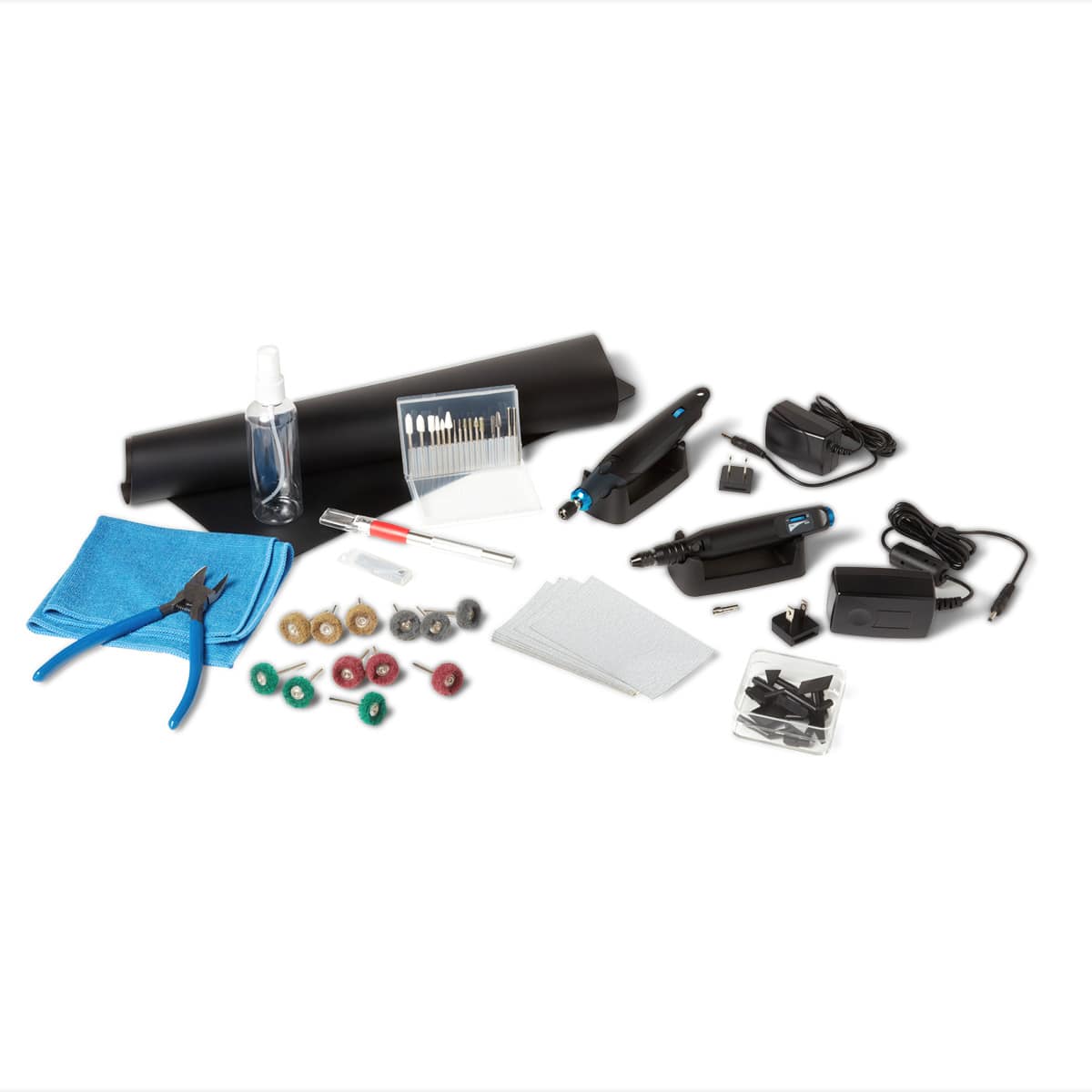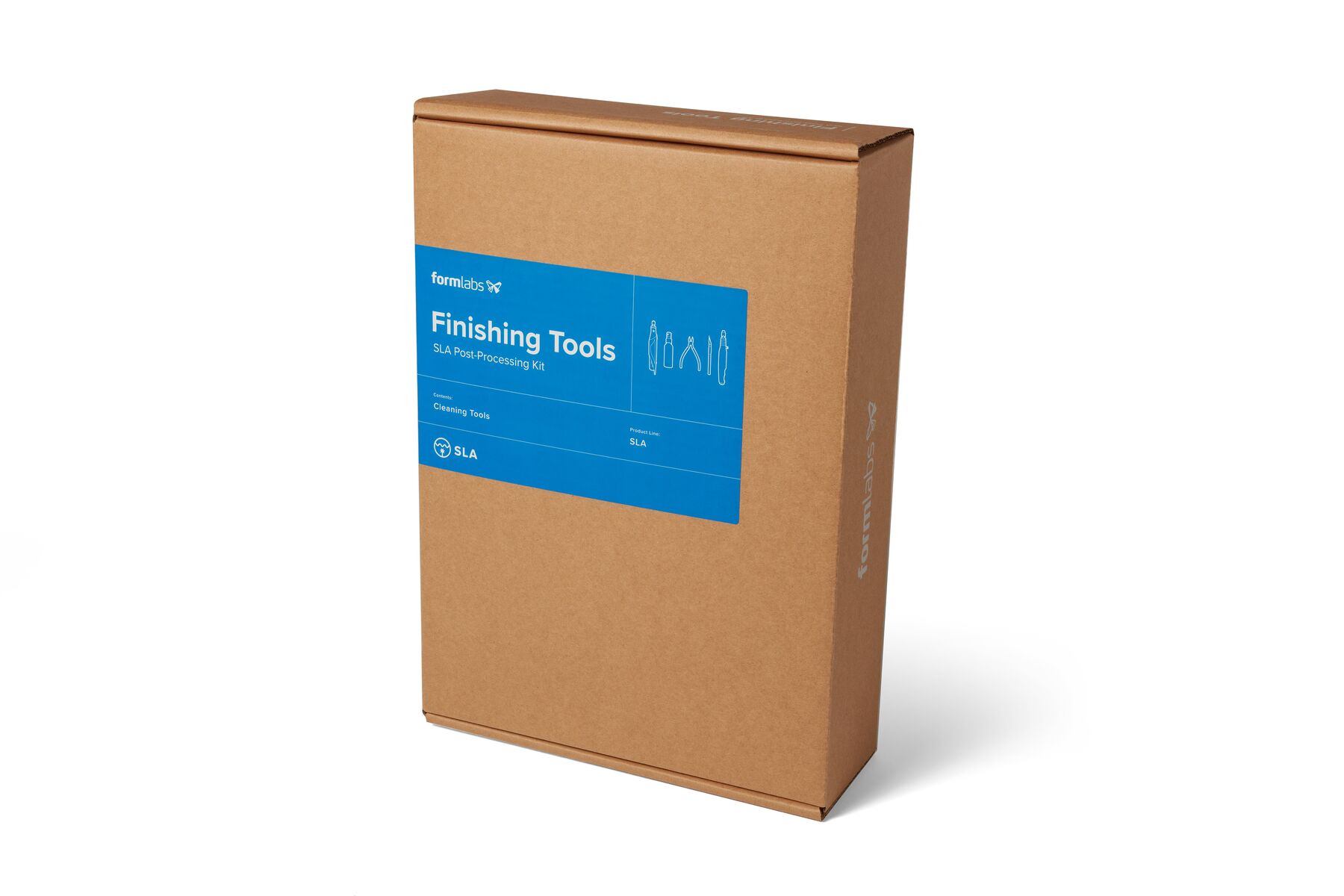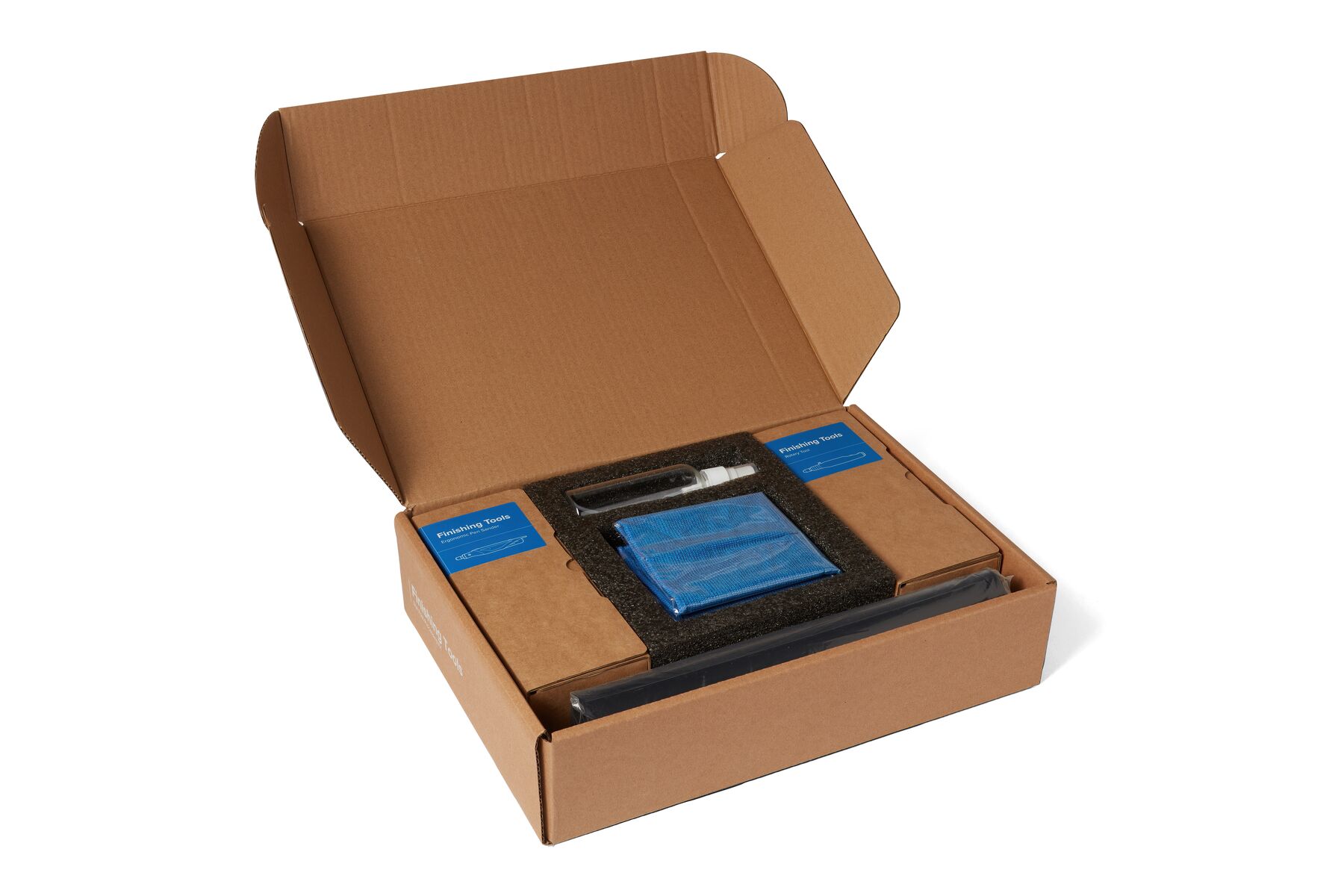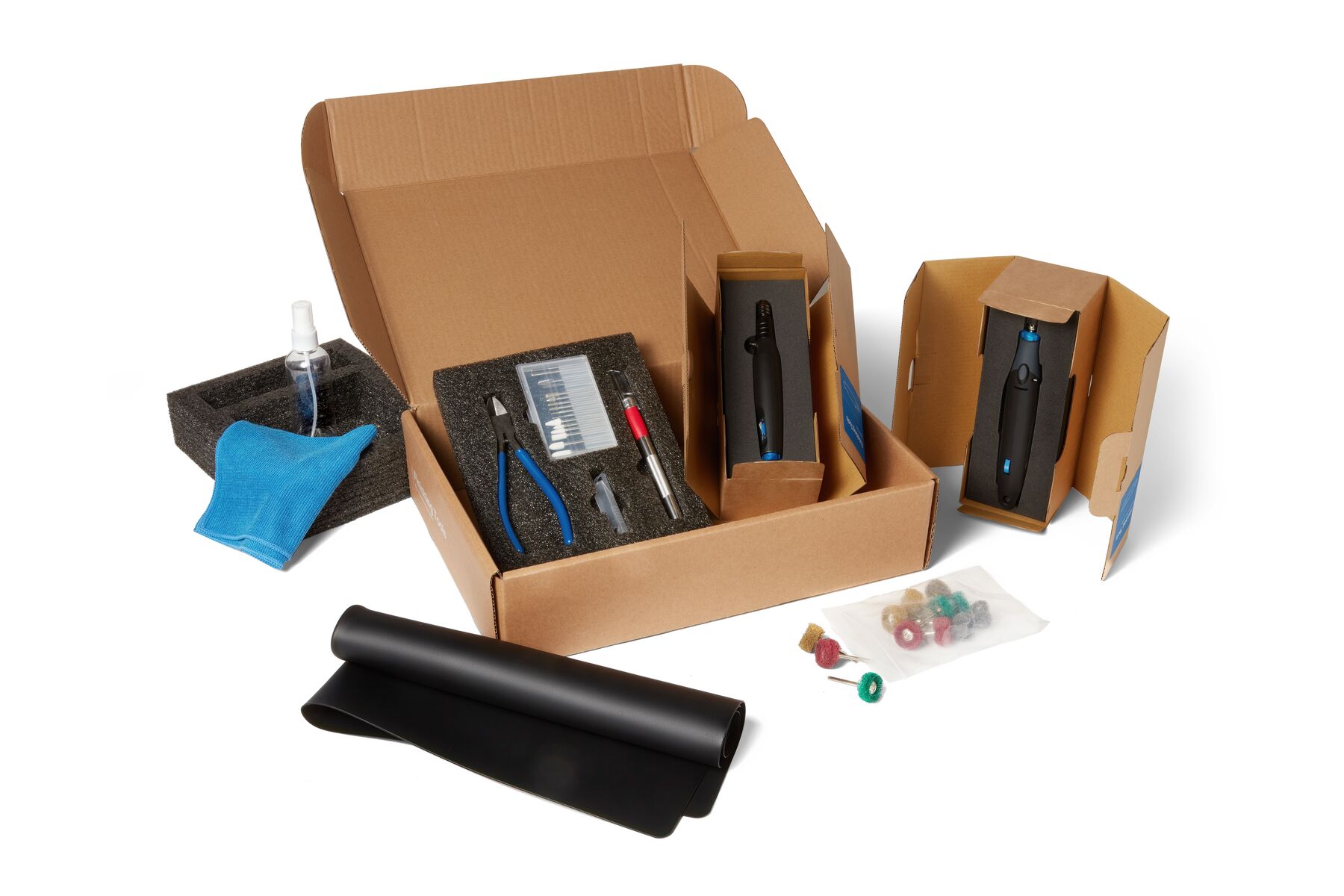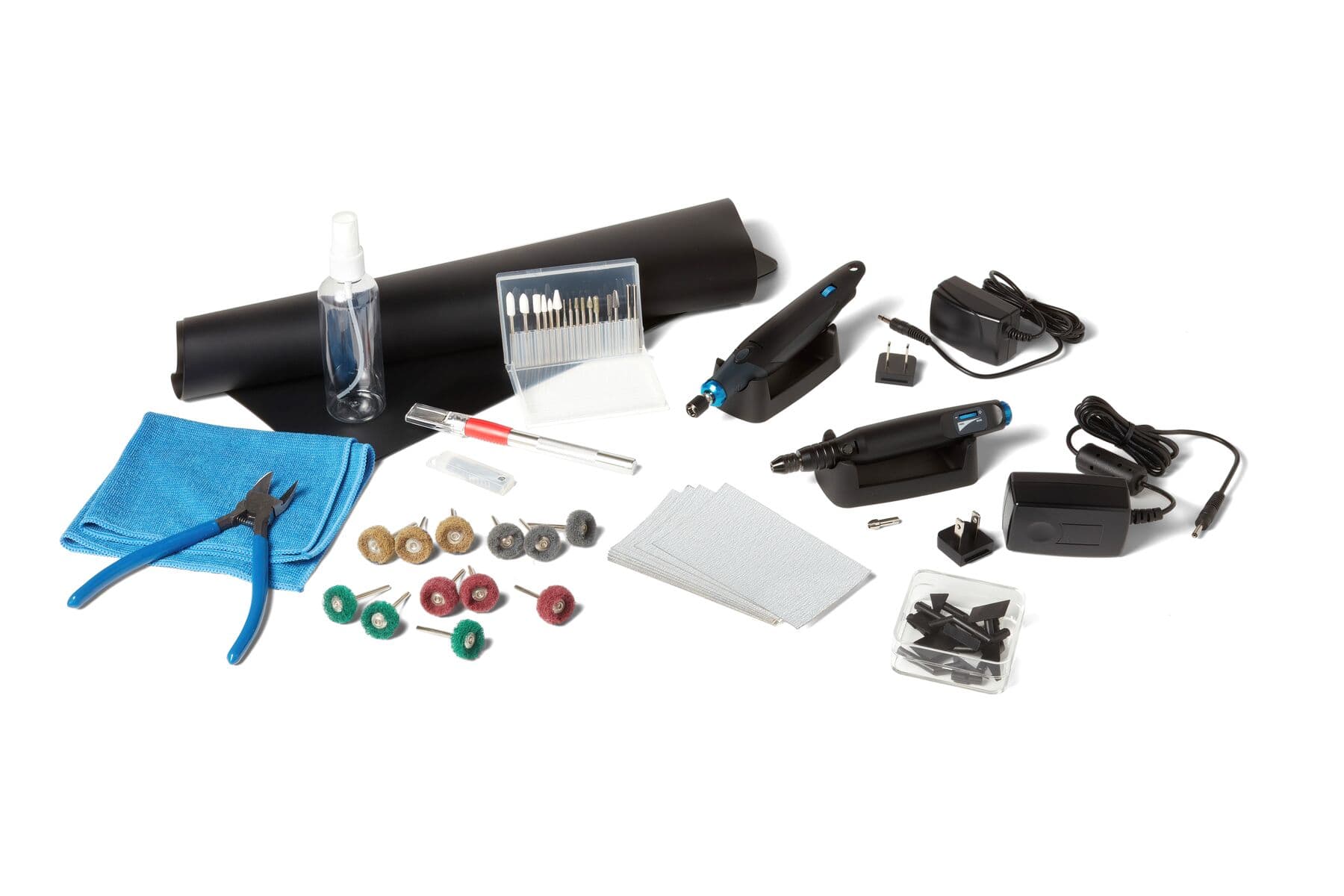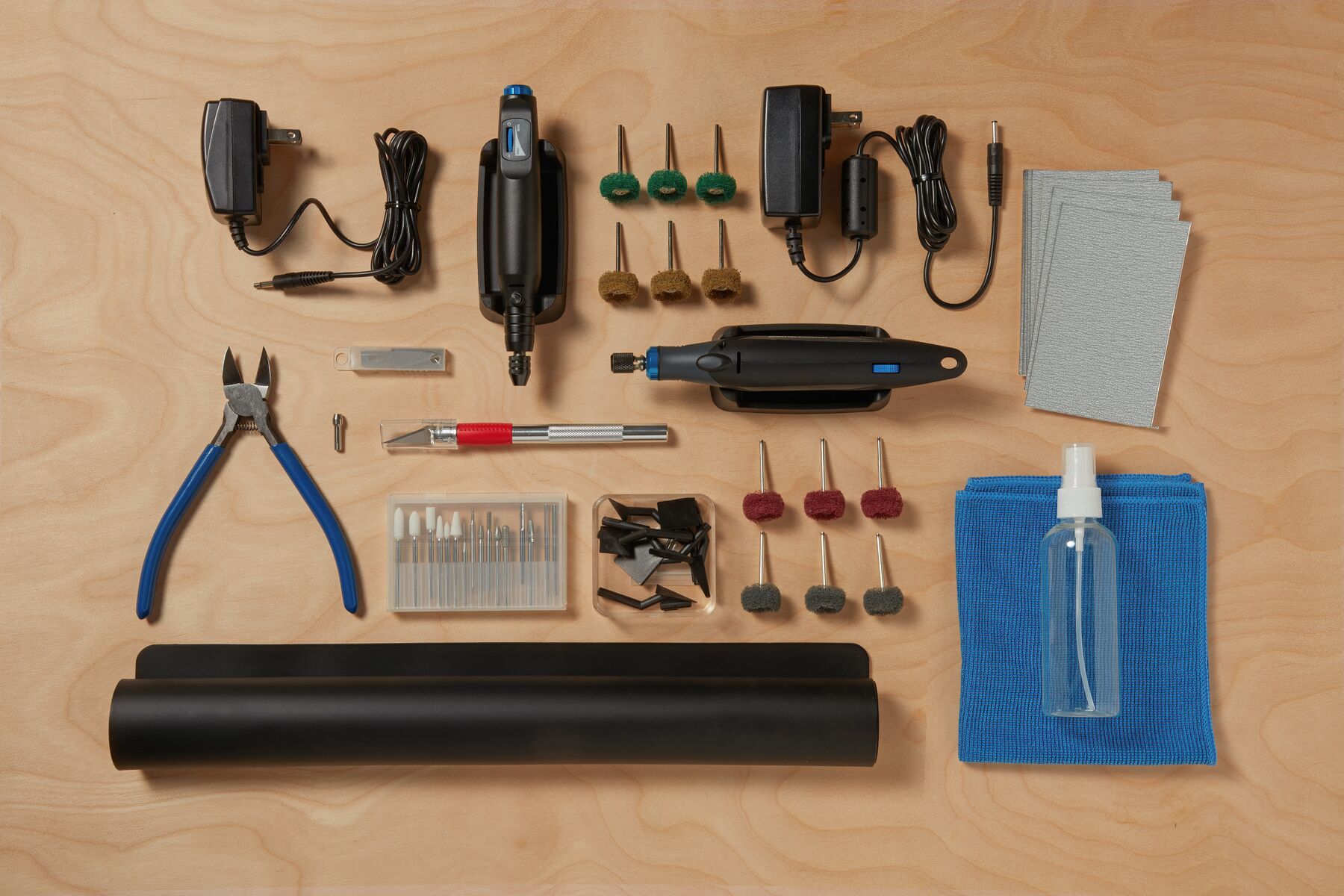 Formlabs SLA Finishing Tools
Finish Tools Description
Bring SLA parts to the next level with Formlabs Finishing Tools: a curated set of post-processing solutions for SLA 3D printing that streamlines every step in the workflow from part and support removal to sanding, buffing, and polishing.

Curated by experienced engineers and validated by customers, these 3D printing finishing tools were designed to enhance surface finish, smooth planes, and edges, and elevate overall appearance while driving down labor time and cost per part.
What's Included:
Ergonomic Pen Sander: Creates a uniform surface finish on flat and gently curved parts
Rotary Tool: Removes support marks and enlarges holes
Rotary Tool Bit Kit:
Grinding + Polishing Bits (16 pieces): Grind down, sand, and polish parts
Buffing Bits (12 pieces): Create a uniform finish after grinding or sanding
Flush Cutters: Removes support tips
Hobby Knife and Blades: Precisely removes individual support tips
Spray Bottle: Dispenses IPA or water to remove dust or mineral oil to polish surfaces
Microfiber Cloth: Cleans dust from sanded or polished parts
Large Silicone Mat (16 x 24 in / 40 x 60 cm): Protects work surfaces throughout the finishing process
Compatibility:
Printer compatibility: Form 3+, Form 3B+, Form 3L, Form 3BL, Form 3, Form 3B, Form 2.